It's rare that I'll do a double post in one day, but honestly if I didn't want to one day get rich and famous by being a writer I wouldn't pimp out my book. I don't even know if it is any good because no one comments. So I'll just keep assuming I'm awesome and continue writing it and sharing it till someone/everyone tells me it's rubbish and I should just give up and start turning tricks.
In other news Life Magazine put out these pictures of the faces of divers while diving, which I think are fucking hilarious. I can't stop laughing and I've been looking at these things for days.
I can do pike pothition, WEE Thpinning.
I really have to poop.
Why does it hurt?
You have to poop? No, I have to poop.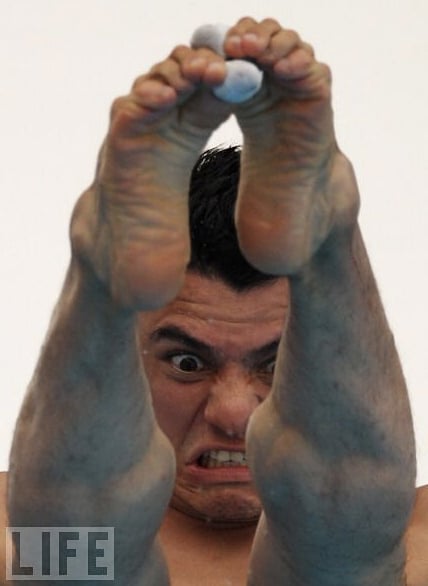 What is that Smell? Who's pooping?
Say cheese! and make a fist with your foot.
By the Power of Buck Teeth!!!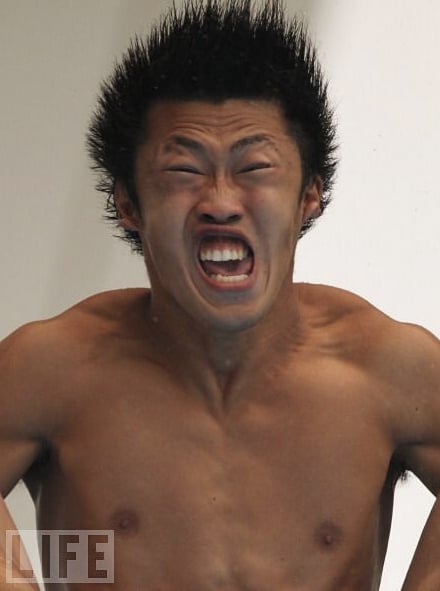 IT HURTS BECAUSE YOU TOUCH YOURSELF WHEN THE POWERPUFF GIRLS ARE ON TV.
Ladies, How you doing? Me? I'm just diving.
Enjoy your weekend everyone. See you Tuesday, because I have a long weekend and plan on being smashed.
Later Days.
NTH